Info
The Globe Theatre has long been associated with William Shakespeare, who is regarded as the greatest English writer in history. The historic theater was rebuilt at the end of the twentieth century and endeavors to maintain the connection.
The Old Theatre
The original Globe Theatre, built by an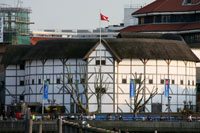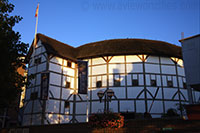 Shakespeare's Globe Theatre
acting company to which William Shakespeare belonged, opened in 1599. Technically, six men owned different shares in the theatre, with the bulk of the property belonging to brothers Richard and Cuthbert Burbage.
The New Globe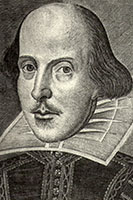 William Shakespeare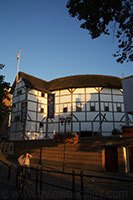 The new Globe Theatre, built according to Elizabethan plans, was the brainchild of American actor and director Sam Wanamaker. The theatre, as designed by architect Theo Crosby, opened in 1997. It is located on Bankside, about 183 meters (200 yards) from the original site. It was the first building with a thatched roof allowed to be built in London since the Great Fire of 1666.
While designers tried to remain as faithful to the old plans as possible, there are modern differences that are apparent. Lighting is state-of-the-art, sprinklers are ever-present, and there is a lobby and visitor center for guests as well as an expanded backstage area for the actors and technical staff.
Though the Globe Theatre is not open for productions during the winter, tours of the facility are available year-round.