prado museum madrid tickets
Highlights
What You Can Expect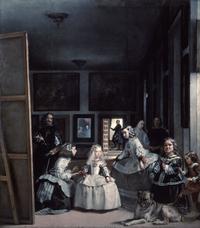 See 'Las Meninas' by Diego Velazquez
Meet your guide outside Madrid's Prado Museum and head straight inside with your priority-access entrance ticket. As Spain's national art museum, the incredible gallery contains more than 9,000 paintings, without even mentioПing its collections of sculptures, prints and drawings. Its size and complexity means a visit can be overwhelming, so let your guide introduce you to its highlights on your 1.5-hour tour.
Learn about the museum's history as you walk around admiring the artwork. Housed in a Neo-Classical complex, the building's architecture is as fascinating to hear about as the works inside it. Having started out as the idea of King Charles III in the late 18th century, the original building soon outgrew itself, and so two further annexes were added to hold the ever-growing amount of European artwork.
Explore the works in chronological order, starting with the Bosch exhibition to see masterpieces like The Seven Deadly Sin s and The Garden of Earthly Delights. and then continue through to rooms devoted to Greco – a much-celebrated Spanish Renaissance painter, sculptor and architect. Hear about his stylistic traits, evident in his oil canvas painting The Annunciation. and then visit one of the most influential pieces of artwork in Western history – Velazquez's Las Meninas. Finish with a look at some of Goya's works like The Family of Carlos IV — a painting that features the artist himself – rare for an early 19th-century painting.
Your tour finishes inside the museum, and you can continue exploring independently if you wish.