Imperial War Museum London to reopen
16 July 2014
The Imperial War Museum (IWM) London has undergone a ?40m transformation and is due to reopen this week with new displays to mark the centenary of World War One.
The new atrium is мейд up of four levels divided into different clusters, which include more than 400 objects and artworks.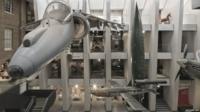 Nine iconic objects from a Harrier jet to a Spitfire grace level 0 as part of the museum's Witnesses to War exhibition.
Suspended from the ceiling is a V-1 flying bomb and Reuters Land Rover damaged by a rocket attack in Gaza.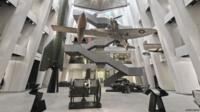 The National War Museum was founded in 1917 by the government after it was decided that a museum should collect and display material related to World War One, which was still being fought at the time.
The IWM moved into its Lambeth Road site in 1936.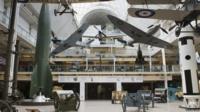 Diane Lees, the director general of the museum, said the new collection remembered the impact of conflict on people's lives.
«Every object in our collection, large and small, tells a personal story and through these new and creative displays we will showcase the continuing work of the museum to collect, preserve and display people's experiences,» she said.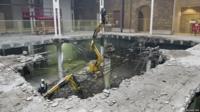 The construction work involved builders digging down to reveal new gallery levels. The IWM was closed for six months from January 2014.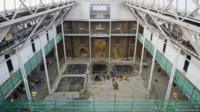 Sixty of the new items of display have never been seen before. Included in the museum is the witness stand from the Lockerbie trial and a suicide bomber's vest donated to museum by the Halo Trust.
A trunk belonging to a Jewish couple, Leonhard and Clara Wohl, is also among the personal artefacts on display.
The couple sent their two youngest children to Britain and planned their escape from Nazi Germany to South America, and sent the trunk ahead of them, but two weeks later war broke out and the couple died at Auschwitz.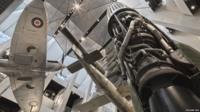 Visitors can also walk through a «prefab» house display on level 2 which tells the story of how Britain began to rebuild itself after the World War Two and features a model train set мейд out of materials salvaged from bomb damaged buildings, as well as posters advertising the «New Britain».
The Imperial War Museum London is due to reopen on 19 July.